We work with children and teens to reach their goals as we collaborate with families to create therapeutic opportunities for children in their everyday lives. Therapists are just one part of your child's therapy team; parents, teachers, and other caregivers fill vital roles in ensuring your child's success as well. We know therapy doesn't stop when our session ends, and we want to ensure that your child can practice new and emerging skills as part of his everyday routine.
Carolina Pediatric Therapy provides comprehensive rehabilitation services for children of all ages, from Birth through 21 years of age.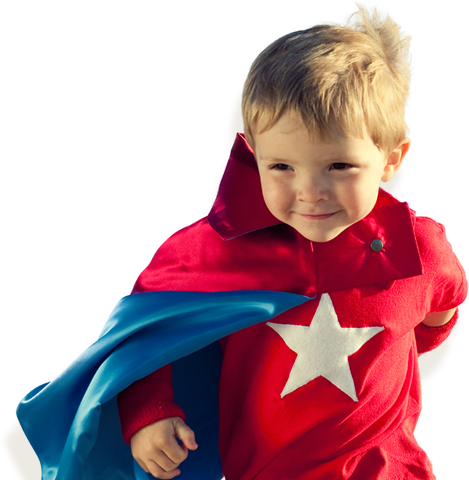 We can do more Together
You will see results from your child's treatment within a creative and fun atmosphere that is centered on Child & Family care. Our staff is easily approachable with their warm and inviting personalities.
Family Centered Care
From the first contact with our office, we're working together to create a positive, fun therapy experience for your child and family. Once we get the referral from your child's pediatrician, we'll be in touch within a week; we know you're ready to start seeing results. We promise to approach each session with a positive attitude, to listen to your questions and concerns, and to treat your child and family with kindness and respect. Each child and family are different, and our flexible approach allows us to tailor your child's therapy to his or her specific needs. Your child is much more than just a diagnosis, and we look forward to getting to know all of his personality quirks, what motivates him, and most of all, what brings him joy as we all navigate the path to success together.
We provide physical therapy, speech therapy, occupational therapy, early childhood intervention and behavioral health services for children and teens; in homes, child care centers, and our three clinics. Services are available in the following counties across North Carolina: Buncombe, Henderson, Haywood, Transylvania, Polk, Rutherford, Jackson, Macon, Cleveland, Gaston, and Mecklenburg.
Serving Western North Carolina with Home and Community Based Care & Clinics in Asheville, Brevard, Charlotte, Hendersonville, and Waynesville.
See what people are saying about us: Facebook Reviews.
About Insurance
We ask that you realize that we do not work for an insurance company. Rather we work 100% for our patients. We feel that insurance can be a great benefit for many patients and want you to know we will do everything in our power to ensure you get every benefit allotted in your insurance contract. However, the treatment we recommend and the fees we charge will always be based on your individual needs, not your insurance coverage.