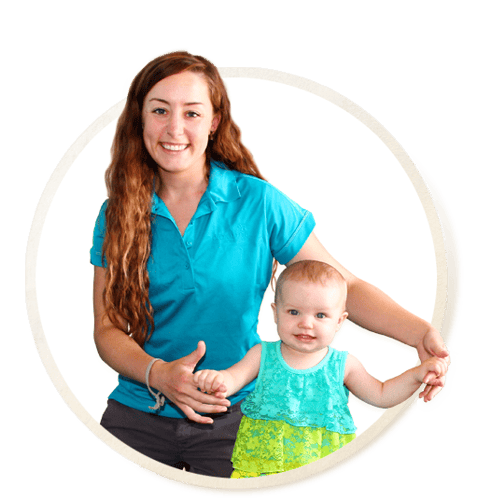 Pediatric physical therapy is caring for children and teens at all ages and stages of life addressing a variety of orthopedic impairments, disabilities, and changes in physical function and health status. A physical therapist prescribes specific exercises that help increase your child's and teen's strength and endurance.
Serving Western North Carolina with Home and Community Based Care & Clinics in Asheville, Hendersonville and Brevard.
Children In Motion
We help increase your child's strength and endurance.
Pediatric physical therapists at Carolina Pediatric Therapy treat children with a broad range of conditions and injuries, often related to:
Birth trauma
Brain, spine, and nerve injuries
Cardiac conditions
Congenital disorders and deformities
Gross motor dysfunction
Genetic disorders
Musculoskeletal injuries
Neuromuscular conditions
Sports injuries
More specifically, these conditions may be associated with, but are not limited to:
Autism
Back pain
Cerebral palsy
Clubfoot
Charcot-Marie-Tooth
Concussions
Developmental Coordination Disorder
Down Syndrome
Duchenne muscular dystrophy
Global Developmental Delay
Head shape anomalies (plagiocephaly, doliocephaly)
Knee injuries
Kyphosis
Motor milestone delays
Pain
Scoliosis
Spina bifida
Spinal muscular atrophy
Toe walking
Torticollis
…and many more!
WHO NEEDS PHYSICAL THERAPY?
Children may be born with conditions or disabilities that affect their motor function. During the normal developmental process, children reach certain developmental milestones within a certain time frame. A child who demonstrates a delay in achieving these milestones may be a good candidate for physical therapy. Sometimes, conditions develop as a result of injuries, disease, or overuse during normal daily activities. These include things like fractures, dislocations, muscle strains, and ligament sprains. A qualified physical therapist can help address these issues as well.
WHAT SHOULD I EXPECT FROM PHYSICAL THERAPY?
The first time your child visits a physical therapist, we'll perform an evaluation to see exactly how we can help. We'll work together to develop a plan for treatment, to ensure that your child has the best chance at overall well-being. Your child's progress isn't limited to the time he spends with us; every day, he's learning, growing, and developing new skills. We'll help you and your family learn ways to help encourage your child's progress at home, at school and at play. At Carolina Pediatric Therapy, we are actively involved with the multi-disciplinary team to meet patient-oriented goals. Our team will work with your child's doctors, teachers, and others providing support services, to ensure the most successful results. We provide outpatient physical therapy services in our office, your home, or even your child's school or day care center.