What our team thinks of working at Carolina Pediatric Therapy.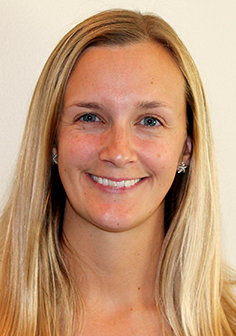 I have worked at Carolina Pediatric Therapy for over 4 years now. I am occupational therapist but have also served in a leadership capacity. I cannot possibly say enough good things about this company. Despite being large in size, the company feels like a family. The owners are very approachable and are involved in every aspect of the day to day running. Employee satisfaction is extremely important to them and is obvious in how they incentivize their employees and demonstrate appreciation for them. Teamwork and collaboration are extremely important values that make up the culture of the company. Therapists are constantly sharing ideas and supplies and consulting on shared clients. Even when working in the community setting in a different city (Charlotte), I never felt alone as a therapist. The owners encourage innovation and have always been very supportive of whatever new ideas I bring to them, whether it's an idea for feeding groups, a comprehensive feeding team or an idea to open a new outpatient clinic in an area of need. Clients are also treated like family and empowered whenever possible with free parent education nights. When I look at my future at CPT it seems limitless in potential which continues to stoke my passion for the job.
Lauren Mallette, MSOTR/L
Licensed Pediatric Occupational Therapist Clinician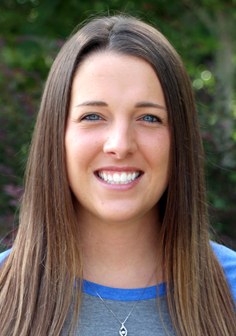 I came to Carolina Peds fresh out of graduate school, excited about the world of therapy, but also lacking self-confidence. Carolina Peds provided me with the opportunity to build my self-confidence, indulge in my passions, and grow as a clinician. When I look back on where I started, I am mind blown at how much I have grown and am impressed with the clinician I have become because of CPT. From the founders and administrative team, to those in other disciplines, and to those on the behavioral health team with me, each person has shown an immense amount of love and support that has allowed me to succeed. The culture that Carolina Peds has built, and the culture that I continue to support, is second to none. I am allowed to be the clinician that I want to be and am supported for the unique aspects that I bring to CPT. I am constantly thinking of ways to improve myself, my team, and the company. It amazes me that when I bring those ideas to the table, the ideas are respected and the response is "How can we make this happen?" Carolina Peds has become my future, and I am thankful that I am able to wake up every morning excited to go to work.
Adrienne Stover, MS, NCC
Licensed Professional Counselor
Pediatric Behavioral Health Clinician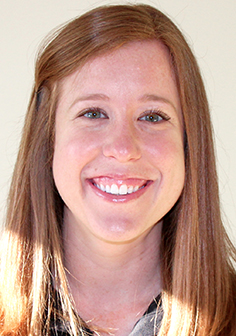 I am grateful that Carolina Pediatric Therapy has provided me with an opportunity to treat in a multitude of settings, such as in the clinic, schools, daycares, and homes in the community. I enjoy being challenged and seeing a variety of patients during the week because it allows me to strengthen my skills as a physical therapist. I also enjoy having a team of other therapists to problem-solve difficult cases with and it also allows me to garner tips from more experienced therapists. CPT allows me enough autonomy to manage my own caseload and build clients in the settings that I enjoy while also providing me with help when I need it.
Jenn Basch, PT, DPT, PCS
Licensed Pediatric Physical Therapists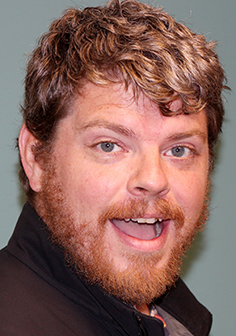 It's hard to pin down a best thing about why I love working at Carolina Peds but I think one of the many unique things about this company is that no one who works here knows everything. Everyone seems to have the humility to accept that they can be doing some aspect of their job a little bit better tomorrow than they did it today, and they also seem to have big enough hearts to help others grow, too. That approach to teamwork and accountability makes it a lot less scary to try new things and grow as a therapist, because I know I have support from the top to the bottom. There just doesn't seem to be a lot of ego here because we all celebrate each other's successes and help one another work through our challenges. It's such a relief to have a job where I can be vulnerable with my colleagues rather than anxious about what image I might be projecting.
Philip Pearce, COTA/L
Licensed Pediatric Occupational Therapist Clinician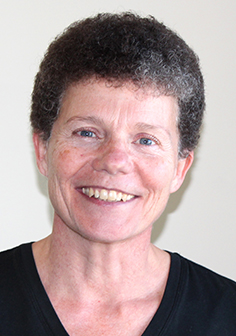 I love that Carolina Pediatric Therapy affords me the opportunity to do what I am passionate about and that is to improve the lives of children. Carolina Peds is a multifaceted company with occupational, physical, speech, nutrition, and behavioral health therapists that address the needs of each child. Each child benefits from the collaboration that occurs between therapists and that is exciting to me. I love to share ideas with fellow therapists and to learn from each one of them. My co-workers are supportive and encouraging which provides an environment that is both alive and positive. I love coming to work and when I go home each day I know that I have made a difference.
Theresa Sabo, COTA
Licensed Pediatric Occupational Therapist Clinician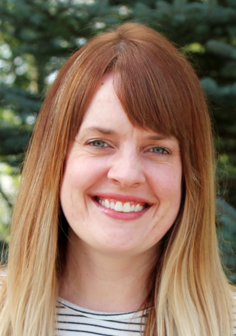 Prior to working at Carolina Pediatric Therapy, I worked in work settings where the professional was measured by their productivity and how much money they made the agency. I did not feel appreciated or taken care of, and I certainly did not feel like I was a part of a team. So when I came to CPT, I was burnt out and a little suspicious of anyone that said that they wanted me to flourish, work in my giftings, or be a part of a greater picture of helping kids and families do these same things.
But over the last three years, my trust has been gained 100 times over and then some. I have found my people. And who knew that it was a group of physical, occupational, and speech therapists? People who care about each other and want to change children and family lives for the better. The great part is that they take care of me in the process. I no longer feel like I'm valued by my productivity, but rather just by being me. It has empowered me to be a better therapist and to work alongside of people who value the important things. Behavioral Health was a field I wanted to go into in order to support kids and families in difficult seasons, and finally I have found a group of people that are making it happen.
Courtney Bancroft, MA, LPC
Licensed Professional Counselor
Pediatric Behavioral Health Clinician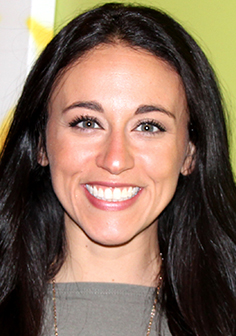 I love that I finally feel that I am part of a family, rather than just a speech-pathologist for a company. The core values Carolina Pediatric Therapy, as well as the work I get to do everyday, continue to motivate me to be a better clinician. I am blessed to be a part of the CPT team.
Laura Gencarella, SLP
Licensed Pediatric Speech-Language Pathologist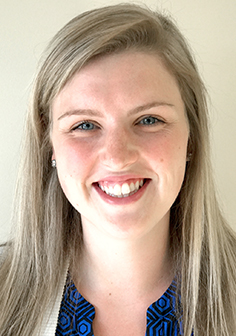 Since I started working here, Carolina Pediatric Therapy has become my second family. I have felt nothing but love and support from administration, support staff and my colleagues. CPT does a great job of setting up an environment that supports collaboration with other disciplines, which has helped me become a better speech therapist. I am so thankful that I work for a company that consists of passionate, creative and kind employees.
Kayla Martin, SLP
Licensed Pediatric Speech-Language Pathologist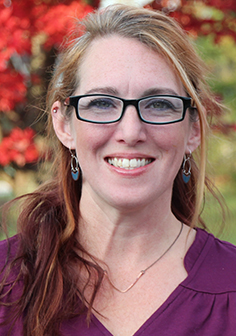 Working for CPT for the past 12 years is proof enough that this was the most amazing career choice I could have ever made! I actually love my job and all of the wonderful, supportive and invested therapists and support staff that make up the heart of CPT. The work that is done here is visible in the lives of thousands of families that we have been blessed to work with over the years. I am proud of the work we do and the culture we are able to maintain!
Shari Kendrick
Director of Child and Family Pathways